【認識幕後英雄】抽獎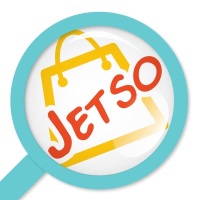 -----------------------
【認識幕後英雄】
抽獎
-----------------------
方瑋恆 工程師
輸配電部 / 電纜及地下設施科
主要工作:負責全澳所有輸配電的電纜安裝、投運、測試、維護及緊急維修
-----------------------
「一座城市嘅電力系統就好似人嘅身體一樣,電纜就如縱橫交錯、遍佈全身嘅血管,將含養份嘅血液流動至身體不同部位,以維持身體嘅日常運作。
澳門電網由地底電纜組成,超過5萬段、總長超過4,800公里嘅輸配電電纜遍佈全澳每個角落,足足可圍繞整個澳門海岸線63圈!
電網規劃必須具前瞻性,現時澳電嘅規劃已至2035年。電纜唔喺鋪得越多越好,太密或太亂都會影響供電。按每年計劃進度,事前設計需先計算彎度、長度、拉力、距離,再到現場勘察、協調、監管等。之後就到鋪設了,一段600米嘅高壓電纜便需70至90日,工序包括開坑、放線、測試、再分3次回填,如果天氣唔好,就需要更長時間。中低壓電纜因為埋藏深度較淺則需20至30日。鋪設電纜嘅工序都幾複雜架,而且現場環境不盡相同,每次都帶比我唔同挑戰!
另外,我們亦需定期檢查維護正在使用嘅電纜。我就好似一位血管科醫生,根據病人(電纜)嘅年齡、狀況、過往病史,同埋檢查結果等,制定維修及預防方案。
時光飛逝,我喺澳電工作已近10年,期間所得嘅人生歷練如同繁星。好開心呢份工讓我能為澳門作出別具意義嘅付出,為我帶來很多嘅成就及優越感。呢個就喺我嘅電力專業旅程!」
-----------------------
各位只需要做齊以下3樣嘢,即自動進入大抽獎,每月將會抽出3位得獎者,可獲得價值澳門幣500元新八佰伴購物禮券!
1. "Like讚好" 澳電Facebook專頁
2. "Like讚好" 活動貼文
3. 留言鼓勵說話,並標記3位朋友
截止時間:10月28日23:59
結果公布:11月3日
下一位【幕後英雄】將會喺11月9日介紹俾大家~
密切留意
-----------------------
【Meet our Backstage Heroes】
Lucky Draw
-----------------------
Henry Fong, Engineer
Transmission and Distribution Department / Cables and Underground Facilities
Main duties: responsible for the installation, commissioning, testing, maintenance and emergency repairs of all power transmission and distribution cables in Macau
"The power system of a city is like a human body. The cables are like blood vessels crisscrossing all over the body, delivering blood and nutrients to different parts of the body to maintain its daily operation.
Macau's power network is composed of underground cables, with more than 50,000 sections and a total length of more than 4,800km of transmission and distribution cables spreading across every corner of the city. The cable length can surround the entire coastline of Macau 63 times!
Power grid planning must be forward-looking. CEM's current planning is up to the year 2035. Cable laying is not about the more the better, being too dense or too messy will affect power supply. Based on the annual plan, we need to calculate the curvature, length, tension and distance in the pre-design stage, and carry out on-site investigation, coordination, and supervision, etc. After all these have been done, it's time for cable laying. It takes 70 to 90 days to lay a section of 600m high-voltage cable. The process includes trench construction, cable laying, testing, and backfilling three times over. If the weather is not good, it will take longer to complete. Whereas laying medium- and low-voltage cables takes about 20 to 30 days because of the shallower burial depths. The process of cable laying is very complicated, and the environment is different in each location, it brings me different challenges every time!
In addition, we also need to regularly check and maintain the cables in use. I'm like a vascular doctor who makes maintenance and prevention plans based on the age, condition, past medical history, and the examination results of patients (cables).
Time flies. I have been working at CEM for nearly 10 years, and the life experience gained during these years is as much as stars. I am so happy that this job has allowed me to make a meaningful contribution to Macau, and it has brought me a lot of achievements and a sense of superiority. This is my journey towards electrical professionalism!"
-----------------------
All you need to do is to complete the following 3 steps, then you will be automatically entered into the lucky draw. 3 winners will be drawn every month. Each one will receive New Yaohan shopping coupon worth MOP500!
1. "Like" CEM Facebook page
2. "Like" this post
3. Leave encouraging messages in Comment section and tag 3 friends
Deadline: 28 October 23:59
Result announcement: 3 November
We will introduce the next【Backstage Hero】on 9 November~
Stay tuned